WRAP goes VIRTUAL with VENDORS for 2020/2021
Able Trek Tours offers fully chaperoned (1:3 ratio) vacations for people who require assistance to travel.  Most Travelers are adults with mild to moderate developmental disabilities.   Tours consist of motor coach travel within the United States but we do offer international travel as well.  Both multi-day and one-day vacations are offered.  Destinations include: Nashville, Disneyland, Branson,  Washington DC, Hawaii, Wisconsin Dells, sporting events, dinner theaters, festivals and many more.  Departures from several central and southern Wisconsin communities.  For more information contact:   Able Trek Tours, PO Box 384, Reedsburg, WI  53959 – (1-800-205-6713)   Email: Don Douglas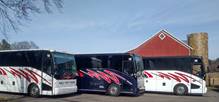 ---
Dawn C. Wooderson, Ph.D.
WoodSong Publishing, Resources, and Professional Development
13500 E. Cornell Ave. #201,   Aurora, CO 80014,  Cell: 303-506-4897
Email: woodsong@aol.com
Dawn Wooderson is retiring after 33 years of presenting sessions for seniors and teaching at conferences.
Inventory Close-Out Sale!   SAVE $$$
Songs of Faith:  large-print hymn books and CDs.:  CD's 1 & 2 $6, Words 1 & 2 $2.25, Melody Edition $7, Accompaniment Edition $9, Reference Set of 4 books and 2CD's $35.
Activity/Life Enrichment Resources:  $1 up:  Songs, Trivia, Mental Fitness, Activity, CD's, DVD's Musical instruments, Training Manuals, and more.  New/gently used.
Gently-Used & New Resources for Christian Ministries: $1 up: Sacred Readings, Hymnbooks, Songbooks, CD's of sacred music, and more. New/gently used.
Call/text  303-506-4897
---
FREE APP Loaded with Hymns and Devotionals for Seniors. Elder Source Senior Ministries has always been know for giving away free Christian-based audio and visual materials to senior care homes. Several years ago we developed are own free App and loaded it with content focused on seniors in care homes. Our free app is a mobile app, which means it can be downloaded from the Google Play or the App Store onto a smart phone or tablet. Use "Elder Source Senior Ministries" in your app store search.
Stan Means
Elder Source Senior Ministries
PO Box 4848 Greenville, SC 29608